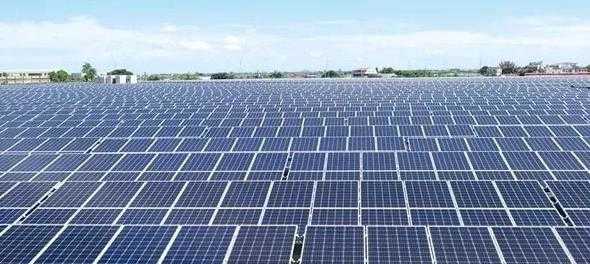 In the first half of 2018, the list of solar modules and inverters shipped was released yesterday. According to TrendForce's EnergyTrend, the solar module shipment champion in the first half of this year was replaced by New Daylight (3576). As for the inverter shipping leader, it was won by Delta (2308).
TrendForce Green Energy Research (EnergyTrend) released the latest "Taiwan Power Plant Project Integration Report" yesterday. According to the solar module shipment data provided by EnergyTrend, the new daylight has surpassed AUO in the first half of this year and became the champion of module shipments in Taiwan.
The legal person pointed out that both of the above-mentioned two manufacturers, whether they are financing or brand reputation, have been recognized by internationally renowned units and become the first choice for system vendors in Taiwan. Wang's module shipments were originally expected, but looking forward to next year, Due to the changing market conditions, in addition to October this year, the three companies, Xinguang, Jingjing and Shengyang, will be merged into a joint renewable energy company. Yuanjing also announced plans to expand the plant in Pingtung, Taiwan, plus new April. The establishment of the Taiwan Solar Module Manufacturing Company (TSMMC) joined the battle, and the module shipments were won by the people.
As for the inverter shipment list in the first half of this year, it was released yesterday. The top three manufacturers of statistical shipments are Delta, Satcon and SMA, both of which have been in Taiwan for a long time, and also have complete after-sales service. The company's market share is as high as 40%.
The legal person pointed out that 70% of the problems before the start of the power station came from the foundation construction. After completion, 70% of the problems came from the inverter, so the follow-up of the in-situ warranty service is very important. Why the inverter shipments were won by the big manufacturers.
As far as the industry is concerned, EnergyTrend pointed out that with the substantial increase in installations and the decline in module prices, the initial investment cost (CapEX) of solar photovoltaic systems has also declined. In the first half of this year, the system cost in Taiwan has been similar to that of Germany, Italy and the Netherlands. It is expected to decline further in the second half of the year, which will help boost the willingness of manufacturers to invest.
Further analysis of the system cost structure, because Taiwan's early solar policy is the first roof after the roof, the construction of the roof-type system has gradually formed a standard. In terms of Taiwan's more popular roof-type aluminum bracket tiling system, the proportion of modules in system cost has dropped from 48% to 40% between 2017 and 2018; inverters have economic advantages due to mainland brands. Coming to Taiwan, the price competition is fierce. This year, its share of total cost has dropped from 11% to 6%.